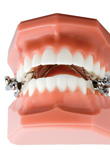 Featured Products November 2011
Splints, Valplast & Herbst Appliance...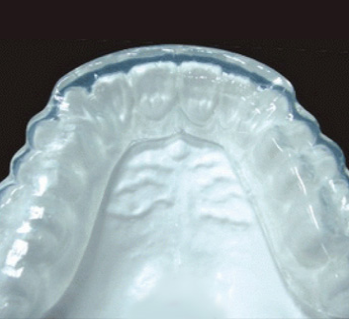 SPLINTS
Race Dental Laboratory is a splint specialist. We offer a wide variety of splints, manufactured to a high standard and processed with heat curing not just cold curing – which gives a splint extra strength.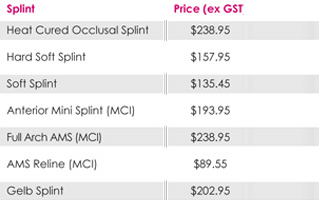 Our specialist splint department are producing phenomenal results - let your patients feel the difference for themselves!
Contact our friendly staff on 1300 722 352 or emailassist@racedental.com.au for more information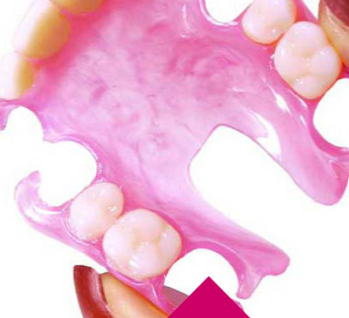 VALPLAST
Blends with surrounding tissue and virtually disappears
Perfectly suited to the variety of natural conditions in the mouth
Base resin is light weight and less obstructive - it retains strength even when very thin
Avoids tooth or tissue preparation
Valplast is ideal for challenging cases like cleft palates and acrylic allergies
Our specialist acrylic department produces a range of standard to advanced work across a variety of systems:
• Pressure, heat packed and cold cured dentures 
• Lucitone Acrylic 
• Biofunctional Prosthetic System, using the SR-Ivocap processing system 
• Characterisation of dentures (rugae), labial buccal carving and colouring 
• Signum bond, denture staining 
• Customised, shaded acrylic, choice of Hereaus basic, mondial or premium teeth 
• PalaXpress, injection packed dentures
Contact our friendly staff about any of these products on 1300 722 352 or email assist@racedental.com.au for more information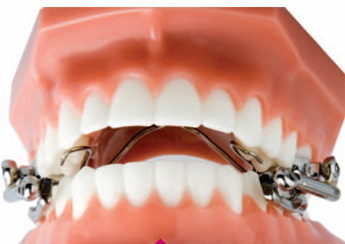 HERBST APPLIANCE
The Herbst appliance is a wellknown fixed appliance designed to correct overbites by holding the mandible in a protrusive position. The Herbst appliance is very effective in correcting large class 2 bites.
Race Dental Laboratory produces high quality Hanks Herbst and M2M Herbst appliances - All joints are laser welded for additional strength and turnaround times are fast at 3-5 days!
Hand made by a trained and experienced orthodontic dental technician!
Contact our friendly staff about any of these products on 1300 722 352 or email assist@racedental.com.au for more information